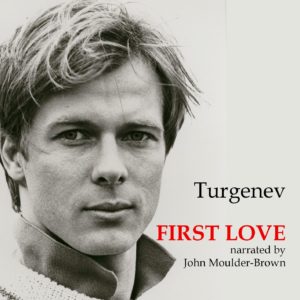 Titel:
First Love
Autor:
Ivan Turgenev
Gelesen von:
John Moulder-Brown
Genre:
Hörbuch
Minuten:
184
ISBN13:
978-3-932929-65-6
"Freedom, do you know , what can give a man freedom? What? The will, your own will, and the power it can give, which is better than freedom. Learn how to express your will and you` ll be free, you`ll be free, you`ll be in command ." (Ivan Turgenev)
This novel is one`s most powerful and autobiographical story. Love sweeps through his people and transforms them. Turgenev`s role as an innovator in Russian literature .
In the first movie of Maximilian Schell's "First Love" by Ivan Turgenev in 1970 former leading actor John Moulder-Brown reads the love story "First Love" for publisher Jan Koester. He engaged the famous english actor and directed the first english audiobook for NOA NOA.
Jan Koester had synchronized John Moulder-Brown in the movie "First Love", that was nominated for the OSCAR .